Art Talks brings together artists and other leading professionals in a variety of fields to engage in dialogues centered on art. There are 8 sessions in total, occuring between 7 and 9 July. Through exposure to multiple perspectives, participants will deepen their understanding of global art and explore the shape and important themes of contemporary society.
Location : PACIFICO Yokohama 2F Annex Hall F206
Session 1 :
12 PM – 1 PM

Artist & Collector Dialogue:
Takuro Kuwata × Shin Takeuchi 
Takuro Kuwata is an artist who continues to create ever-evolving works while utilizing traditional ceramic techniques, and Shin Takeuchi has been developing the Visional Collection since Visional's founding.
Art ambassador Terri Fujii will interview these two individuals who consistently captivate the world with innovative ideas.
Guests :
Takuro Kuwata : Artist
Shin Takeuchi : Art Collector,  Director & CTO at Visional Corporation
Terri Fujii : Art Ambassador (Moderator)
Session 2 :
2 PM – 3 PM

Art & Fashion Dialogue:
Kanako Sakai × Shohei Takasaki
Art and fashion, throughout the ages, have always demonstrated innovation and posed questions to the world through creative expression. Both always resonate with each other and at the same time address social challenges. In this session, the impact of this creative interplay will be explored through a dialogue centered around art.
Guests :
Kanako Sakai : Editorial Director of ELLE & Harper's BAZAAR Group / Editor-in-Chief of ELLE Digital
Shohei Takahashi : Artist
Miwa Kutsuna :  Contemporary Art Historian, Curator and Director
Session 3 :
4 PM – 5 PM

Dialogue:
Takeo Obayashi × Mami Kataoka × Kohei Nawa
Takeo Obayashi, Mami Kataoka, and Kohei Nawa will talk about the challenges they face and the progress they continue to make in leading a city, its community, and its culture from their respective fields of business, museums, and art.
Guests :
Takeo Obayashi : 
Obayashi Corporation Chairman of the Board, 
The Obayashi Foundation Chairman of the Board
Mami Kataoka : Director, Mori Art Museum
Kohei Nawa : Sculptor, Director of Sandwich Inc., Professor at Kyoto University of the Arts
Session 4 :
1 PM – 2 PM

From a Giant Grasshopper Sculpture to Yoko Ono: the Yokohama Triennale in the Global Art Era
Fumio Nanjo and Noboru Tsubaki, two people who experienced the first Yokohama Triennale, will join us to discuss the Triennale in the era of global art from their in-depth knowledge.
Guests :
Fumio Nanjo : Senior Advisor, Mori Art Museum; General Advisor, Towada Art Center; Senior Advisor, Hirosaki Museum of Contemporary Art; Executive Director, Arts Maebashi
Noboru Tsubaki : Contemporary Artist, Professor at Kyoto University of Arts, Visiting Professor of Oil Painting at Tokyo National University of Fine Arts and Music
Yayoi Shionoiri : Executive Director, 1717 Studio Inc. (Chris Burden Estate and the Nancy Rubins Studio) and Art Lawyer
Session 5 :
3 PM – 4 PM

The Overview of the 8th Yokohama Triennale
The Artistic Directors of this year's Yokohama Triennale – Carol Yinghua Lu and Liu Ding and Mika Kuraya, Executive Director, Organizing Committee for Yokohama Triennale and Director, Yokohama Museum of Art – will discuss their outlooks on the Triennale.
Guests :
Carol Yinghua Lu : Art Historian/Curator, Director of Beijing Inside-Out Art Museum
Liu Ding : Artist, Curator
Kuraya Mika : Director of Yokohama Museum of Art, Executive Director of Organizing Committee for Yokohama Triennale
Session 6 :
5 PM – 6 PM

Artist & Architect Dialogue:
Shinji Omaki and Yuko Nagayama
Shinji Ohmaki, an artist who continues to question what existence is through his works, and Yuko Nagayama, who has garnered attention for her work at the Dubai Expo and Kabukicho Tower, will speak with Elaine W. Ng, the editor-in-chief and publisher of Asia Art Pacific. They will discuss the relationship between space and people from a global perspective, and from the perspective of architecture and art.
Guests :

Omaki Shinji : Artist

Yuko Nagayama : Architect

Elaine W. Ng : Editor and Publisher of ArtAsiaPacific
Session 7 :
1 PM – 2 PM
life actually, the works of contemporary japanese women
The first edition of Special Exhibition will be "life actually, the works of contemporary japanese women." Michiko Kasahara and Yuri Yamada, the exhibition's curators and organizers, will join Elaine Ng to discuss the exhibition's origins and highlights.
Guests :
Kasahara Michiko : Deputy Director of Artizon Museum
Yuri Yamada : Curator of Tokyo Photographic Art Museum
Elaine W. Ng : Editor and Publisher of ArtAsiaPacific
Session 8 :
3 PM – 4 PM

Artist Talk :
Umar Rashid
We are honored to host Umar Rashid's first talk session in Japan at Tokyo Gendai. Umar continues to create works in a variety of formats, including paintings, drawings, textiles and multimedia sculptures while utilizing an encyclopedic knowledge of colonial history to represent a grand historical fiction which brings to light our perilous history that contains facts that are justified or marginalized. Cultural studies scholar Hiroki Yamamoto will be our interviewer and share Umar's journey as an artist.
Guests :
Umar Rashid : Artist
Hiroki Yamamoto : Cultural Studies Scholar, Artist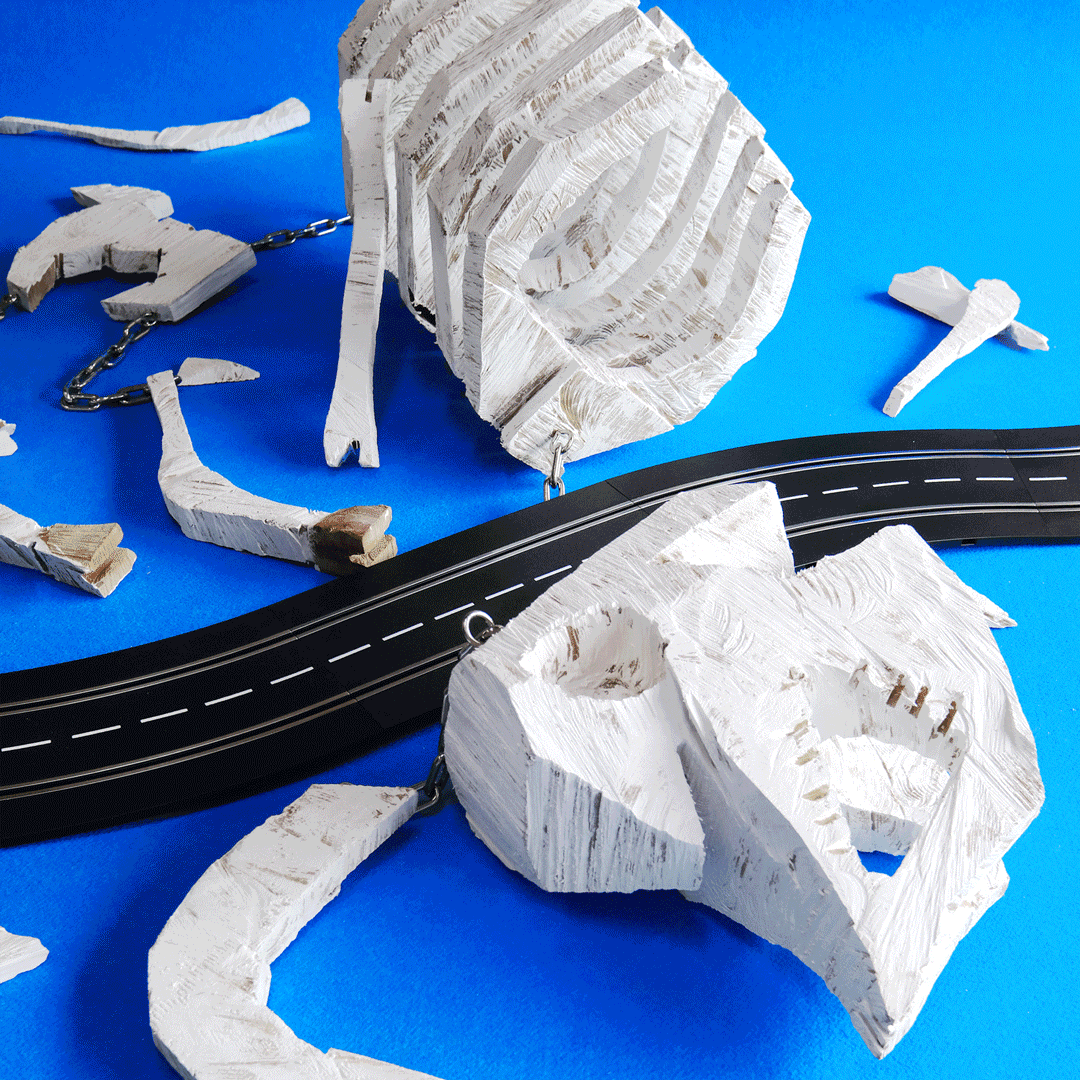 Artist Ryuichi Ohira unveils a new large-scale installation created specially for Tokyo Gendai. Entitled The Circuit, the installation alludes to the many different definitions of the term 'circuit': race tracks; electrical circuits; the philosophical concept of a non-hierarchical, decentralized, and interconnected system; as well as a synapse in neurology. The work consists of a large slot car racetrack and includes an array of objects and sculptures, some of which reference Tanabata (Star Festival), a traditional Japanese and Chinese festival celebrated on 7 July each year, the first day of the fair. The works evoke traditional Japanese aesthetics, while also exploring multiculturalism.


<The Circuit> (2023)
Artist: Ryuichi Ohira
Mixed Media Installation 
H300 x W1200 x D500 cm
©Ryuichi Ohira Courtesy of NANZUKA
This year the Fair presents 'life actually: the work of contemporary japanese women ,' curated by Michiko Kasahara (Deputy Director, Artizon Museum) and Yuri Yamada (Curator, Tokyo Photographic Art Museum).

Presenting works by some of Japan's leading women artists including Leiko Ikemura (ShugoArts), Tomoko Yoneda (ShugoArts), Ayaka Yamamoto (amanaTIGP), Kunié Sugiura (Taka Ishii Gallery) and Yurie Nagashima (MAHO KUBOTA GALLERY), the exhibition explores how these artists are re-examining their relationship with themselves and their wider position within society.
Ne 'Root' presents several leading foundations, who host special showcases of their work.

The Obayashi Foundation displays an overview of its support towards artists, thinkers and researchers with a focus on urban development and the building of healthy cities.

The Fukutake Foundation introduces its initiatives at Benesse Art Site Naoshima, an art program on the islands of Naoshima, Teshima and Inujima in the Seto Inland Sea.

The Yoshii Foundation brings a curated presentation of works by interdisciplinary digital artist Daito Manabe from Rhizomatiks.

The Odawara Art Foundation which hosts a presentation of the Enoura Observatory, established by contemporary artist Hiroshi Sugimoto.

The Taguchi Art Collection presents educational programs including exhibitions for primary and secondary schools.